I am so glad to connect with you as I am extremely excited about the New Year! I'm looking forward to see what doors will be opened, the opportunities that will unveil and my capacity increasing in wisdom, business, discernment and blessings.
I'm hopeful that you are excited for 2015 too!  At the beginning of the year, we are most likely to set new goals for the year in hopes of achieving whatever it is that our hearts desire. Perhaps your goals are to get healthier, make more money, go back to school or grow spiritually and you are now focused to make it happen.
As much as we love to get on track come January, you do not need me to tell you that most resolutions are not fulfilled. Why is that? Why do we start the year off with so much passion and desire to make "this year our year" but let the goals fall by the wayside come February?
I've noticed that there is a big difference between a goal-setter and a goal-getter. Anyone can set a goal, but it's only a few who actually take the necessary measures to make it happen. I can go on about the appropriate way to set, define and achieve your goals but that's not what I want to focus on. If you want to hear more about that, feel free to download my "Art of Goal-Getting" audio teaching here.
There's an issue that I see many of us having; which is why we struggle with sticking to our goals for the year. They are not specific and they are not measurable.
Here's what I mean…
Let's say that you want to get healthier for 2015 right? What does that even look like to you? Have you lost weight? If so, how much? Do you want to tone your muscles? Great, how? Do you want to change your eating habits? Sure you do, but what does that look like to you?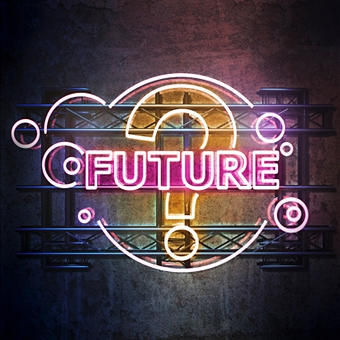 Or let's say that you want to become more financially independent? Great! What does that mean? Does that mean paying off your debt? Yes? Then how much do you want to pay off and by when? Do you want to have money saved in the bank? Of course you do! So how much do you want to have saved up, by when and how will you do it?
The key here is that I want you to become specific with your goals for 2015. When your goals are specific and measurable, they are stimulating to you and they are easier to accomplish as opposed to when they are vague. If you are in debt, you should know the exact number of how much you owe, who you owe it to so you have a clear target of the amount you need to pay off. If you want to start a business, you should have a clear idea of what that business is and when you will launch it.
Your 2015 goals should be measurable so that when December of this year rolls around, you can assess if you have hit your goal or not. I cannot assess "I want my business to grow," however, I can assess "I want to obtain (20) new clients this year whose total value in income to my business will be $50,000." I cannot assess "I want to better off financially" but I can assess "I want to save $7,000, pay off 60% of my debt and invest 10% of my income into a mutual fund."
Another thing that we tend to overlook is the proven power in writing our goals down, keeping them some where we can see every day and having our goals with us everywhere that we go. I have my goals written down in my journal but I also have them written down on a piece of paper which I have taped to my wall next to my bed's headboard so that I can see them every morning when I wake up and every night as I fall asleep. Some people write their goals on a business card or index card and keep them in their wallets so they have constant access to them. Perhaps you can take a picture of your list and save it as your screensaver. I want you to do whatever works for you, but I want you to make sure that you walk around with your goals all of the time. This will not only motivate you, but in those rough moments when things get tough because they will, you can remember what you are working towards.
You have the power to take your life from average to optimal. You have the power living inside of you to create the life you want, not one that you will settle for. You have the access to the wisdom, resources and people in order to become successful. We live in an age where our answers are a Google search away or a connection can be an email away.
If there is anything that I hope for you in 2015 is that you think BIGGER. Take the limits off of the possibilities in your mind and be disciplined enough to do the work to create the legacy that will speak for itself for countless generations to come.
Please know that I am here to serve you as best as I can, if you need any assistance with setting, defining or achieving your goals, I am offering my Goal-Setting Strategy Sessions at a discounted rate for a limited time. Do not hesitate to reach out if you need me, I'm an email away.
Let's make this OUR YEAR!!!
XOXO,
Maria I. Melendez
@embraceherlegacy