ARE YOU INTERESTED IN JOINING OUR TEAM? 
We are currently looking to add the following roles to our team of volunteers:
BOARD MEMBERS 
Embrace Her Legacy is currently looking for board members with the following expertise: fundraisers, accountants (preferably experience in non-profit accounting), attorneys and higher education professionals. Please note this is volunteer board service.
This is an overall fundraising board, therefore, potential board members must be comfortable with fundraising as this is our top priority – especially in the area of major gifts. We consider a major gift $500 or more. Fundraising is a significant obligation of board service.
Fundraising experience of 2 years or more is preferred. Please note that we may ask for references.
Additionally, we're looking for candidates who have the resources and connections to help us scale our personal and leadership development programs at colleges and high schools around the country.
We desire for each board member's "give get" to be at a level that's comfortable and realistic for each individual board member.
Overall we're looking for board members who are committed, adaptable, easy going, take accountability, work with integrity, and passionate about empowering young women. If you have a passion for empowering women and girls and have experience with non-profit management, communications or fundraising, you can submit your application here. 
Board Member Expectations
Attend 75% of board meetings

Meet board quarterly and annual fundraising goals

Raise awareness of our events, programs and fundraisers and serve as a volunteer

Be a strong advocate of the organization by helping to raise our brand visibility.

Serve as a liaison between the organization and your professional networks

Serve as brand ambassador for Embrace Her Legacy

Assist in securing corporate sponsorships or brand partnerships

Attend, fully prepare for, and diligently participate in board meetings, and special events.

Make an annual personal financial contribution at a level that is commensurate with your financial means.

Actively participate in helping to develop resources for the organization.

Strive to keep abreast of trends, issues, and current developments that may affect the organization.

Represent the organization in a positive and supportive manner at all times.

Work collaboratively with staff and other board members as partners toward achievement of our goals.

Strictly maintain the confidentiality of all privileged or sensitive information provided to safeguard the organization's reputation and integrity, as well as the privacy rights of individuals and donors connected with the organization and the Board.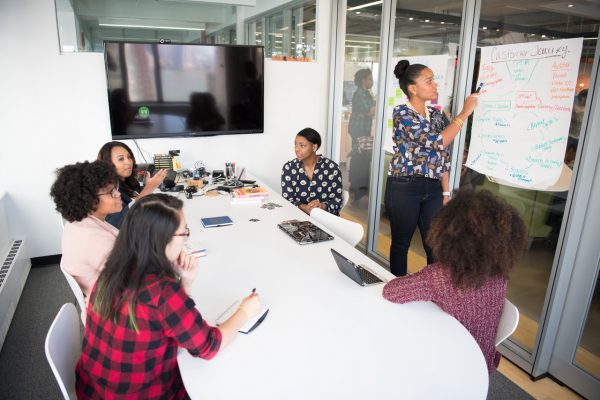 DEVELOPMENT OFFICER 
Description
​As our Development Officer you are responsible for all of our vital revenue streams, which allows us to achieve our mission and maximize our impact in the community and around the world. You plan and organize fundraising activities, manage the development budget and assemble team members to raise the heck outta those funds. You will work with our CEO in developing fundraising strategies. Your responsibilities will include:
Developing and overseeing our annual fundraising goals

Identifying prospective individual and corporate donors and developing strategies to cultivate those relationships

Maintain ongoing communications with private and corporate donors

Research donor relation programs at local, state and federal institutions

Ensure timely and accurate report deliveries to funders

Collaborate with staff on the management and planning of fundraising events and donor receptions

Develop print marketing collateral related to fundraising in collaboration with our marketing manager
Qualifications ​
Foundation relationship and grant writing experience

2 years minimum experience in professional fundraising.

Have knowledge and experience in fund raising techniques, particularly major gift fundraising.

Possess the skills to work with and motivate staff, board members and other volunteers.

Have the desire to build external relationships.

Be a "self-starter" and goal driven to initiate donor visits and fundraising calls.

Display a positive attitude, showing concern for people and community and demonstrate presence, self-confidence, personal integrity, common sense and good listening ability.

Working knowledge of iWork and Microsoft Office suite

Excellent written, interpersonal and verbal communication skills

Must embrace the mission of Embrace Her Legacy

Ability to work from home (Access to laptop, internet connection and cell phone) 
​​
How to apply: Please fill out the application here 


NON-PROFIT ACCOUNTANT
We're looking to add a non-profit accountant volunteer to assist with our overall financial management, financial reports, accounting systems, organizational budgeting (operating and program), fiscal sponsorships and more. We prefer someone who has at least 3 years in non-profit accounting.

This is a virtual opportunity and will require about 10-15 hours a month of your time. Please submit resume and apply here. 
MARKETING & SOCIAL MEDIA MANAGER 



Description
As your marketing and social media manager, you will be responsible for planning, implementing and monitoring our social media strategy in order to increase brand awareness, improve marketing efforts and increase funding to maximize our mission and impact. You will be responsible for implementing marketing strategies for current programs for young women to increase student attendance and engagement. You will be responsible for managing all marketing for the organization. We are looking for someone who can develop the marketing strategy for us in line with our mission and plan promotional campaigns. Additionally, you will coordinate marketing campaigns with our development director and CEO. Experience in securing brand partnerships and corporate sponsors is a PLUS. Other responsibilities: 
Coordinate the appearance of all organization print and electronic materials such as use of logo, brochures, etc

Ensure that we regularly conduct relevant market research and monitor trends.

Lead projects as assigned, such as cause-related marketing, social media strategy, promotional and fundraising campaigns and special events.

Create engaging text, image and video content for our social media platforms

Design posts to sustain readers' curiosity and enhance brand awareness

Develop an optimal posting schedule, considering web traffic and engagement metrics

Suggest new ways to attract prospective clients, funders, and student engagement like promotions and competitions

Manage and oversee social media content

Measure the success of social media campaigns

Keep abreast of the latest social media best practices and technologies
​
Qualifications 
Demonstrated skills, knowledge and experience in the design and execution of marketing, communications and social media activities.

Strong creative, strategic, organizational skills.

Experience overseeing and coordinating the design and production of print materials and publications.

Experience in graphic design a major PLUS

Excellent knowledge of Instagram, Facebook, YouTube, LinkedIn, and Snapchat

Good understanding of social media KPI's

Team player

Great interpersonal and communication skills

Must embrace the mission of Embrace Her Legacy

Ability to work from home (Access to laptop, internet connection and cell phone) 
How to apply: Please fill out the application here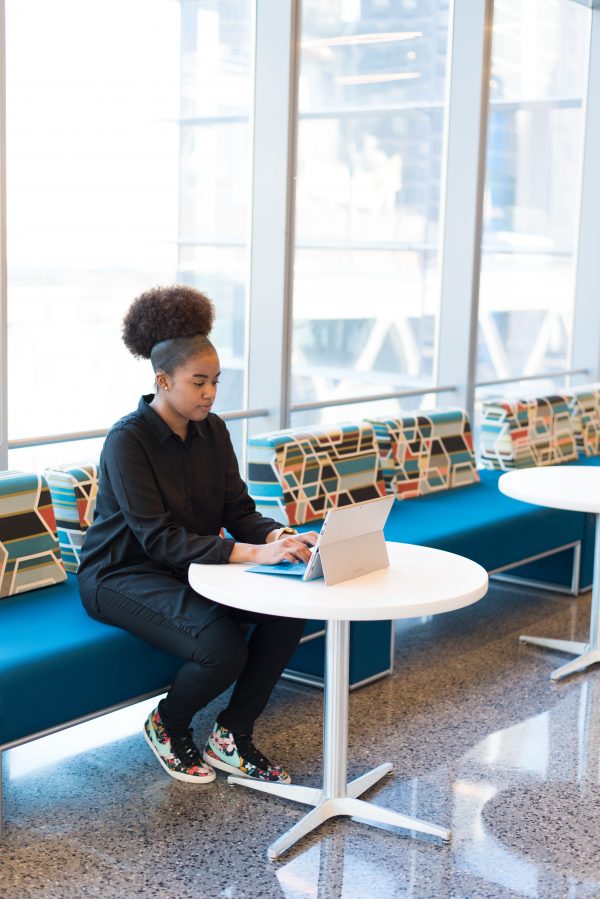 Winter/Spring 2021 – 

Virtual

 Internship 
Description 
Our interns work closely with our executive team in daily social media management, creating graphic designs, podcast production and program coordination. You will be trained, therefore, all are welcomed to apply. You will assist with everything from daily social media posts across all networks to creating innovative graphic design for event marketing, fundraisers, and social media marketing; we will train you so don't feel intimidated. You will work closely with our CEO in coordinating and planning our virtual youth empowerment summer program for teenage girls while providing overall administrative support for the team. This is a virtual internship and all of our programming will be virtual until further notice.
Qualifications 
Must be able to receive school-credit for internship 

Currently attending accredited university 

Ability to work remotely (Access to laptop, internet connection and cell phone) 

Excellent communication skills (both verbal and written)

Excellent multitasking skills

Critical thinker and problem-solving skills

Team player

Self-motivated

Knowledge of using social media channels like Instagram, IGTV, Facebook, Twitter, LinkedIn, YouTube, Snapchat etc.

Graphic design or photo editing skills a PLUS

Previous experience in internships in the non-profit or education space or working with women and girls a PLUS

Great interpersonal skills

GPA: 3.0 or higher

Must embrace the mission of Embrace Her Legacy
​How to apply: Please fill out the application here