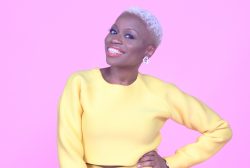 Founder & CEO: Maria I. Melendez
@iammariamelendez
Maria has served as the master trainer and instructor of personal development and mentorship programs and workshops for young women over the last seven years serving hundreds of students. Through her entrepreneurial endeavor of Embrace Her Legacy, she has also given dozens of talks to high-school and collegiate level students. She has been coined "the OG Mentor" and is a social entrepreneur, motivational speaker & spiritual teacher, author of Take the Limits Off Your Legacy, producer, and women's leadership advocate– she has embraced her mission of empowering others to live a life that embraces a limitless legacy.
After leaving her high-profile career in the music business to pursue her purpose of empowering others to live life in purpose, give birth to their dreams and define their legacy, Maria (who has been deemed by clients and peers as your personal "Goals Girlfriend") has proven that she is the essence of living a purpose and legacy driven life in order to inspire others to follow suit. Featured in the ESSENCE magazine, Latina.com, Heartandsoul.com and recipient of several notable accolades, she is an influential leader whose faith, zealous drive, experience, framework, story and impact are key to the leadership development in women and girls around the world. Her contemporary style of transparency, authenticity, wit, humor and positivity are key to in her message of transformation. She received her Bachelor's of Business Administration from Hofstra University and is currently pursuing her Executive Master's of Public Administration at New York University's Wagner Graduate School of Public Service.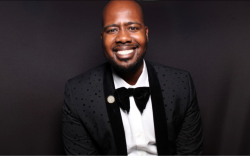 Vice President: Sean Hutchinson
@sean_hutch

Prior to joining iCrossing in 2019, Sean spent one year at a construction project management firm where he worked with BMW, Ted Baker and LEGO. This experience helped Sean build a deeper understanding of full project lifecycles as well as gain a deep understanding of managing multi-million dollar accounts. Sean also spent two years working as a Marketing Project Manager in the E-commerce space managing multiple product launches per year. Sean received his B.A. in Marketing from Hofstra University and is PMP certified. A native of Jamaica, Sean enjoys traveling and exploring all the activities that NYC has to offer.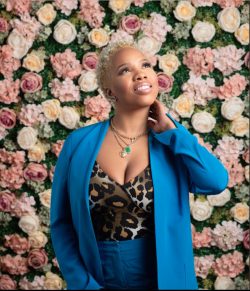 Board Member: DeAnn Thompson
@happyfacedesignllc

DeAnn Thompson is a Family Nurse Practitioner and also the CEO of Happy Face Design, LLC. For over a decade, DeAnn has provided healthcare services to underserved areas within the New York City Mental Awareness programs and has spearheaded multiple teaching initiatives to further educate the public about Mental Health. As a passionate educator and leader, DeAnn also trains new nursing graduates to become prepared to sit for state-wide certification exams. Happy Face Design LLC, a company that provides design services throughout the Retail, Commercial and Residential platforms was created as an homage to her late father. The company gave her the opportunity to expand her creativity and communicate her ideas through her innate vision for changing spaces. DeAnn's background allows her to work in both areas in which she and her clients can share unforgettable experiences.
As a firm believer in the Power of Change, she recognizes that change is inevitable and both beneficial to our newer generations. As she embarks on some new ideas, DeAnn still keeps a close relationship with her community to encourage change. She is a part of Brooklyn's Generation X African American Entrepreneurs. She is dedicated to her family and her work. She has no intentions of slowing down the pace of her talent. DeAnn enjoys the fruits of her labor and can often be found traveling, exercising, socializing and hosting super game nights. Tune in for her next major project coming to a community near you.