Embrace Her Community Launches at the Revlon Run/Walk!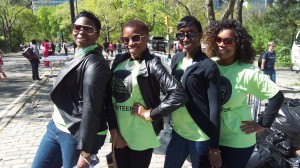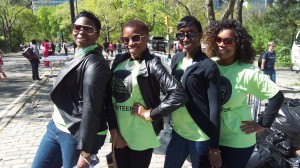 Embrace Her Legacy launched our Embrace Her Community initiative and joined the fight against women cancers and volunteered at the Revlon Run/Walk in NYC on May 4th! It was such an amazing and FUN day of service as we eagerly handed out water to the run/walk participants. It touched my heart to see so many people supporting loved ones and lost family and friends who have been effected by cancer…it was such an honor to service these lovely individuals and we look forward to doing it again and again and again.
Our Embrace Her Community efforts are all about connecting you, yes YOU, with social platforms where you can be of service, impact lives and build your legacy!