About the Event
What started as a small idea has now blossomed into our most coveted event of the year. Embrace Her Legacy was honored to to hold our 3rd annual International Day of the Girl Summit in conjunction with The Opportunity Network which took place in New York City on Saturday, October 10th, 2015!
Our mission for the event was to create a transformational, uplifting, inspiring, life-changing experience for  (60) high-achieving, multicultural female high-school students who are fellows of the non-profit organization, The Opportunity Network.  We honored our girls with a day of empowerment workshops and panels while also advocating awareness for girls rights and education around the world.
Guest speakers Maria I. Melendez, Founder of Embrace Her Legacy and Lucinda Cross, Creator of the Activate Movement left the girls with wisdom, encouragement, motivation and inspiration to not only achieve their dreams but boldly become who they have been called to be.
Our day was filled with empowerment, tears of joy and laughter while relationships are cultivated between esteemed women and driven girls. Our girls were motivated to realize their dreams, kick fear to the curb and garnered resources and relationships to confidently pursue their purpose while learning to embrace their limitless legacy!
Other guests and our Day of the Girl Mentorship Circle leaders included: Dana Johnson (ESSENCE Live), Lauren Curriotto (Finding The Fabulous), Keishan Rowe (Financial Literacy Advocate), Evelyn Solano-Martinez (IT Business Analyst), Lindsey India (Live Civil), Janel Martinez (Aintilatina.com), Emily Raleigh (Spire & Co), Candice Bento (Candice Bento Artistry) and more.
Our supporters from TD Bank also came to open FREE bank accounts for the girls! Girls made their #NoMoreLimits Declarations declaring what limits they will no longer allow to stop them from realizing their dreams which can be seen in our photos below. Not to mention, girls also enjoyed make-up consultations and "mini" make-overs in our Embrace My Beauty Suite provided by make-up artists, Shameika Simmons and Keyana Caballero!
We can't wait for next year! Take a look at our photos below!

Brought To You By: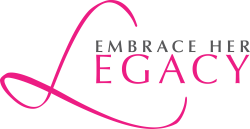 A Special Thank You to Our Sponsors & Supporters