Sometimes all you need is to do is channel your inner Bey and call on your girls who are going to hype you up! This is what you'll get when joining the most encouraging and phenomenal tribe of women, Embrace Her Legacy's ambassador program…The Legacy Society by partnering with us for $19.99 per month.
---
WHAT IS THE LEGACY SOCIETY?
Simply put, we're here to bring an end to the lie that women cannot come together to cultivate change. We are committed to igniting the spark of your personal growth and helping you realize your divine power. We're teaching you how to work them goals while growing in your purpose!
Embrace Her Legacy is a personal development organization dedicated to equipping women and girls with the tools needed to overcome internal and external challenges in fulfilling a purpose-driven legacy. Our vision is that every girl, every woman defeats her inner saboteur (we all have one) and lives out her legacy…unapologetically. Since inception, we've impacted 15,000+ women and girls worldwide in over 33 countries through our programs, workshops, social media and podcast!
We are dedicated to inspiring women and girls to lead their lives with poise and purpose. Now we're giving you the opportunity to partner with us as we help you become the woman that you desire to be while in turn giving back to other women and girls to have access to our programs worldwide.
We'll help you transform into that confident, goal-slaying woman that you desire to become sis. Imagine how different you would think, act and speak if you knew that you were royalty!
Where would you go or not go?
What would you stop putting up with?
What would you expect to happen to you?
What would you stop fearing?
What goals would you start pursuing?
WHAT COMES WITH YOUR MEMBERSHIP?
You get to become a social media ambassador of Embrace Her Legacy
Access to our online classroom of personal development courses taught by personal development coach, and our founder: Maria I. Melendez (Full list of classes can be found here). Note: Your membership is activated with your subscription below – not on the classroom page.
5-Step Plan to Setting Your Goals (Training Guide)
10 Fabulous Ways to Defeat Fear and Negative Thinking (E-Book)
VIP access to our live-trainings and masterclasses
VIP access to our private discussion board and Facebook group, the Legacy Society, our online community of like-minded women
Premium seating at our events
Discounted merchandise and event access

Opportunities to mentor/be guest speakers for our leadership programs for girls (after brief evaluation)

Access the exclusive Legacy Society newsletter dedicated to your personal growth – personally written by our founder
Thank-You letters from our program graduates
Discounted Goals Coaching sessions

Still not convinced? Then watch the free course…How to Use Your Pain to Birth Change here.
---
THE LEGACY SOCIETY – COLLEGIATE EDITION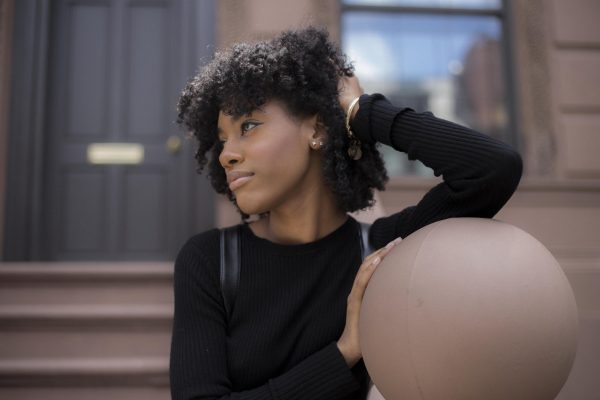 Are you a college student passionate about all things women empowerment, committed to personal and leadership development?
Then apply to become one of our college ambassadors and start a chapter of The Legacy Society at your school. Your ambassadorship will include:
Launching and leading The Legacy Society at your school
Serve as college ambassador of Embrace Her Legacy on your campus
Coordinate (1) pre-approved events per semester
Availability for bi-weekly conference call with national team members
Access to mentors of prominent women in our community
Immediate access to our online workshops.
Access to our private discussion board and Facebook group – our online community of like-minded women
Access to live "Office Hours" online with prominent women for inspiration and education
Exclusive Legacy Society weekly newsletter
Opportunity to exclusive mentorship by our founder, Maria I. Melendez
---