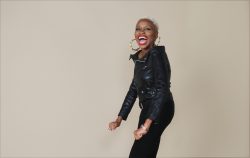 As "the OG Mentor", social entrepreneur, motivational speaker & spiritual teacher, author of Take the Limits Off Your Legacy, producer, and women's leadership advocate– Maria I. Melendez has embraced her mission of empowering others to live a life that embraces a limitless legacy. After leaving her high-profile career in the music business to pursue her purpose of empowering others to live life in purpose, give birth to their dreams and define their legacy, Maria (who has been deemed by clients and peers as your personal "Goals Girlfriend") has proven that she is the essence of living a purpose and legacy driven life in order to inspire others to follow suit. Featured in the ESSENCE magazine, Latina.com, Heartandsoul.com and recipient of several notable accolades, she is an influential leader whose faith, zealous drive, experience, framework, story and impact are key to the leadership development in women and girls around the world. Her contemporary style of transparency, authenticity, wit, humor and positivity are key to in her message of transformation.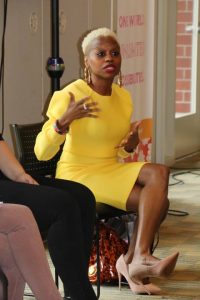 For booking Maria I. Melendez for speaking engagements, keynote speeches or empowerment workshops, please contact info@embraceherlegacy.com or fill out our speaker request form.
PREVIOUS CLIENTS & SPEAKING ENGAGEMENTS INCLUDE:
Camarena Adelente Foundation
Rise Up for Youth
Hofstra University
Fordham University
The Opportunity Network – Career and College Readiness Program
Kingsborough Community College
Stony Brook University
High School of Fashion Industries
Millennium High School
Smart Girls Group – Smart Girl Conference
Spire & Co.
Finding the Fabulous "The Revolution" Conference
Young Enterprising Sisters Conference
Activate Your Beauty Conference
Crotona International High School
Building Young Minds Inc.
Grace Institute
TESTIMONIALS
"Maria truly made our students break out of their shells and think in a more positive light. She encouraged the ladies to ask important questions of themselves. I believe it was necessary for the ladies to hear that they are more than their flaws. If young women can learn lessons from each other instead of experiencing tough heartbreaking situations, it stops an unnecessary cycle of pain and suffering. In turn, it allows them to become their best selves. This will undoubtedly start a new trend of success, empowerment and kindness towards ourselves and others."
-Assistant Dean, Hofstra University
"Simply put, Maria is always the most memorable person in the room. Her dedication to helping young women succeed, her drive to build the Embrace Her Legacy empire and the enthusiasm she has for executing her vision is unparalleled. Maria's vibrant personality, warmth and transparent honesty made her a favorite speaker at The Revolution, our tri-state leadership conference for teen girls, and has made her an invaluable part of our sisterhood. As an author, women's leadership advocate, executive producer and social entrepreneur, Maria is the perfect role model for what it looks like to walk in your purpose and build a legendary legacy. Her confidence, business savvy and desire to make a positive impact speak for themselves. I'm honored to call Maria a friend and a colleague as we work together to inspire girls to pursue their dreams."
-Lauren Curiotto, Founder & Executive Director, Finding the Fabulous Inc.
"Between the annual Live Smart Series and Fordham's Entrepreneurship Conference, I have been fortunate to hear over 250 speakers from many walks of life speak to young people. I can confidently say that out of all of them, I have never been as impacted as I have by Maria. Her presence is astounding and she truly captures the audience's attention in a way I have never seen before. She perfectly translates her work into her speaking addresses and leaves the audience inspired and motivated, with a new perspective on themselves and their potential. I can't speak highly enough of Maria and what she is doing with Embrace Her Legacy. She is a force on and off stage."
-Emily Raleigh, Spire & Co & Fordham University