WHAT IS #LEGACYTALKS – SOUTH AFRICA?

As part of our international launch and in honor of Women's Day Celebration in Johannesburg, South Africa on August 9th, 2018, Embrace Her Legacy and A.D.B.O. will host #LegacyTalks: Conversations between leading American and South African women.
#LegacyTalks will be an exhilarating and unprecedented women empowerment event with influencers from America and South Africa who will discuss women issues, racism, sexism, equality, social justice, and living a purpose-driven life from their unique multinational perspective.
#LegacyTalks will cultivate global unification through open and transparent conversations which will show that we, as women, are more similar than different no matter our nationality.
#LegacyTalks will be hosted by American and South African influencers and change agents in honor of Women's Day Celebration on August 9th at a local South African location.
#LegacyTalks will be recorded and live-streamed via social media outlets. Footage will be used to create an impactful video series to engage women around the world and promote each event partner.
This event will serve as the pre-installment of our Embrace Her Legacy Academy personal development and mentorship programming for young women and future A.D.B.O. programs held in South Africa.
EVENT LEADERSHIP & HOSTS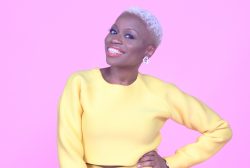 Founder & CEO, Embrace Her Legacy: Maria I. Melendez, @iammariamelendez @embraceherlegacy
Maria has served as the master trainer and personal development instructor serving hundreds of women and girls around the US through Embrace Her Legacy's transformative programs. She has been coined "the OG Mentor" and is a social entrepreneur, motivational speaker & spiritual teacher, author of Take the Limits Off Your Legacy, producer, and women's leadership advocate– she has embraced her mission of empowering others to live a life that embraces a limitless legacy.
After leaving her high-profile career in the music business to pursue her purpose of empowering others to live life in purpose, Maria has proven that she is the essence of living a purpose and legacy driven life in order to inspire others to follow suit. Featured in the ESSENCE magazine, Latina.com, Heartandsoul.com and recipient of several notable accolades, she is an influential leader in which her contemporary style of transparency, edge, authenticity, wit, humor and positivity are key to in her message of transformation for women and girls across the globe.

Kerryanne Burke, ADBO Founder & New York State Attorney – @adbo_inc
Kerryanne Burke, Esq. is a Caribbean-American change agent, activist, and thought leader. While Kerryanne is known for her legislative law and government affairs expertise, she is also an emerging voice in the nonprofit sector. In 2016, while working for the New York State legislature, Kerryanne combined her attorney skills to her creative entrepreneurial spirit and established the African Diaspora Birthright Organization, Inc. (A.D.B.O.), a cultural and educational organization that promotes positive self-identity. A.D.B.O.'s main pillar is to provide educational, cultural and spiritually focused trips to African countries for eligible young adults who are descendants of the transatlantic slave trade. Kerryanne has received various awards for her public service in government and was featured in the Queens Press and Times Ledger Newspapers for her innovative nonprofit.
Kerryanne is currently an Assistant Director of Policy and Legislative Affairs for the New York City Mayor's Office of Contract Services. She is passionate about promoting unity, advocating for socio-economic justice and racial equity. In her free time, she attends discipleship classes, hangs with family and friends, travels, and writes.
Dana Johnson: On-Air Host, Entrepreneur and Brand Ambassador @justdanablair
Dana Johnson is an on-air host, entrepreneur, and brand ambassador with a penchant for style, pop culture and travel. Dana's corporate career in marketing flourished at Vogue, ESSENCE Magazine, Complex while launching an e-commerce business called doBrasilShop.com. From campaign ideation to casting and video shoots, she was serving a piece of her creative mind. However, once introduced to the talent that is on-air hosting, Dana became delirious with excitement and energy. She found a medium that married her theatre/dance background with her business acumen. From conducting interviews with film and television's hottest celebrities at red carpet movie premieres to forecasting fashion's top trends straight from Lincoln Center during New York Fashion Week , Dana felt right at home in front of the camera or creating behind it. Dana currently serves on the board of The Embrace Her Legacy Foundation.

Deborah Mutund – Model, Influencer and Entrepreneur – @deborahmutund
Twenty-seven-year old Congolese plus-size model and entrepreneur Deborah Mutund is making waves in the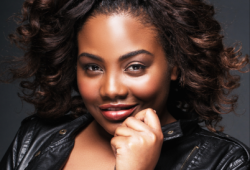 South African the modeling industry. In 2009 Mutund arrived in Cape Town for the first time whilst on holiday and by 2010 she had moved to the Mother City that had stolen her heart. Once in South Africa, Mutund completed her Public Relations diploma and in 2013 was scouted as what is also known as a curve model; making her one of the first plus size models in South Africa to inadvertently become instrumental in changing body image perceptions across the country. On 19 August 2017, Mutund walked the runway for Ruff Tung in their KurveKweens campaign as one of the first curve models to strut their stuff in Mercedes-Benz Fashion Week Spring/Summer Johannesburg 2017 (MBFWJ17). Ruff Tung has designed clothes for women of every size, making them one of the most inclusive clothing brands in South Africa. Mutund's participation in MBFWJ17 marks the beginning of local and international clothing labels to include sizes for every body type. With this being said, including plus size models in fashion week will challenge labels when deciding to use traditional models in their shows.
ABOUT EMBRACE HER LEGACY GLOBAL EMPOWERMENT
Embrace Her Legacy Global Empowerment is an international organization that empowers, educates and inspires women and girls across the globe with personal development skills through our enrichment, personal development, education and mentorship programs, international initiatives, scholarship opportunities and economic development to ensure personal transformation, confidence, self-awareness, restoration of a healthy self-esteem, a purpose-driven legacy and professional success.
Our vision is to create dynamic initiatives for personal transformation and development, mentorship opportunities, professional development, and cultivate dynamic relationships for young women across the globe. Every woman and girl deserves to know that her legacy matters…
THE AFRICAN DIASPORA BIRTHRIGHT ORGANIZATION
The African Diaspora Birthright Organization, Inc. (A.D.B.O.) is a cultural and educational organization that promotes positive self-identity. A.D.B.O.'s main pillar is to provide educational, cultural and spiritually focused trips to African countries for eligible young adults who are descendants of the transatlantic slave trade. Through A.D.B.O's educational trips and other program pillars, A.D.B.O. will healing one of the badges of slavery and combat racism.
DONATE TO THE EVENT
Donate to now to the event and to the Embrace Her Legacy Foundation!
NEED MORE INFO? INTERESTED IN SPONSORING?
Email us at hello@embraceherlegacy.com